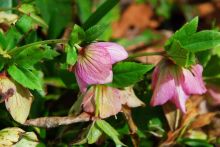 These weekly blogs talk a lot about the activities and places to check out in Edenton. But what if you want to get out and explore beyond the town lines? I like that sense of adventure. There are plenty of excellent daytrip destinations around Edenton that satisfy wanderlust and still have you home in time for dinner. Whether you're looking for a quick jaunt that doesn't require hours of driving or you're up for a road trip, check out these daytrip ideas from Edenton.
Go Near…
What do you do on those rare occasions when you have an open afternoon and feel like getting out of the house? When the weather is pleasant (i.e., not rainy and any temperature above 40 degrees), I like going outside. Edenton isn't far from lush and beautiful state parks, and I love that tranquil feeling that comes from wandering around their trails for a few hours. Pick up a picnic lunch from Westover General Store and hit the road! If you want to see still waters and thick forests, head to Merchants Millpond State Park in Gates County. The quiet swamp waters and extensive groves of bald cypress trees and beech groves make you feel like you're hours away from everything … even though the drive takes about 45 minutes from Edenton! They have 9 miles of trails and boardwalks you can hike along, as well as a paddling trails, campsites and picnic areas.
There's also Pettigrew State Park, which is in both Washington and Tyrrell counties and just under a 40-minute drive from Edenton. Its location on the 16,000-acre Lake Phelps makes it an attraction for hikers, boaters and anglers. It has access points to the Scuppernong River. The old, coastal trees tower overhead, and the trails and boardwalks lead you through them, around the water and to the campsites.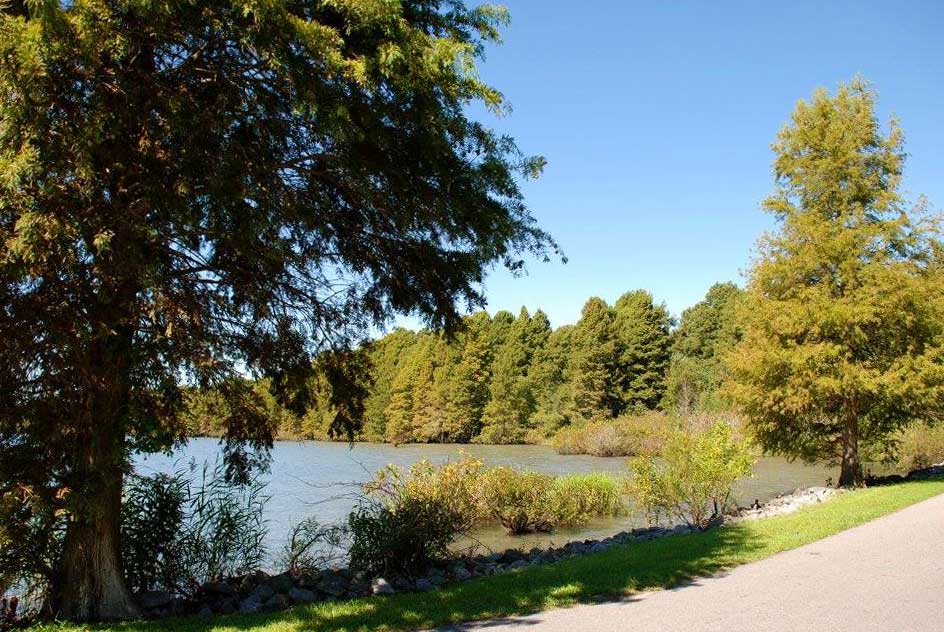 Photos above: Friends of Pettigrew State Park
The great outdoors isn't your only option for daytrips from Edenton. To experience both scenic wilderness and a cute, walkable downtown, check out Columbia, which is around 30 minutes from Edenton. Columbia has the headquarters for the Pocosin Lakes National Wildlife Refuge, which is about 6 miles south of town. You can walk along the Scuppernong River Interpretive Boardwalk, just behind the Columbia Visitors Center, see the shores of Pungo Lake or hike around Duck Pen trails. If you're ready for a taste of small-town culture, explore the attractions, museums, galleries and visitors centers in downtown Columbia. There's the Pocosin Arts School of Fine Craft that offers workshops in multiple mediums and regularly showcases regional artists. Or swing by Vineyards on the Scuppernong to tour their riverside vineyards or experience the tasting room.
Another option is to head to nearby Elizabeth City, which is a quick 40-minute trip by car. Strolling around the waterfront downtown is a picturesque experience. And there are shops and plenty of restaurants on Main Street and Poindexter Street for having lunch, drinks or dinner. The town also has multiple shopping complexes, when you're in need of retail therapy or want to stock up on goods.
Or Far...  
The excitement that comes from waking up early and hitting the road for a daytrip destination is thrilling. You don't have to worry about packing a bag or getting accommodations.
The Outer Banks is a popular daytrip destination during the summer but also during any time of the year. It takes about an hour and 15 minutes to drive from Edenton to Roanoke Island and downtown Manteo, the nearest Outer Banks town. It's a lovely place to stroll around the waterfront downtown, see the shops and eateries or discover northeastern North Carolina history at Fort Raleigh National Historic Site and Roanoke Island Festival Park. From Manteo you're in easy access to the beaches of Hatteras Island as well as all the shops, restaurants and other things to do in Nags Head, Kill Devil Hills and Kitty Hawk and the northward towns. See the sights, play on the beach or head to the restaurants. Then, when you're ready after your day of fun, head back to the homestead in Edenton.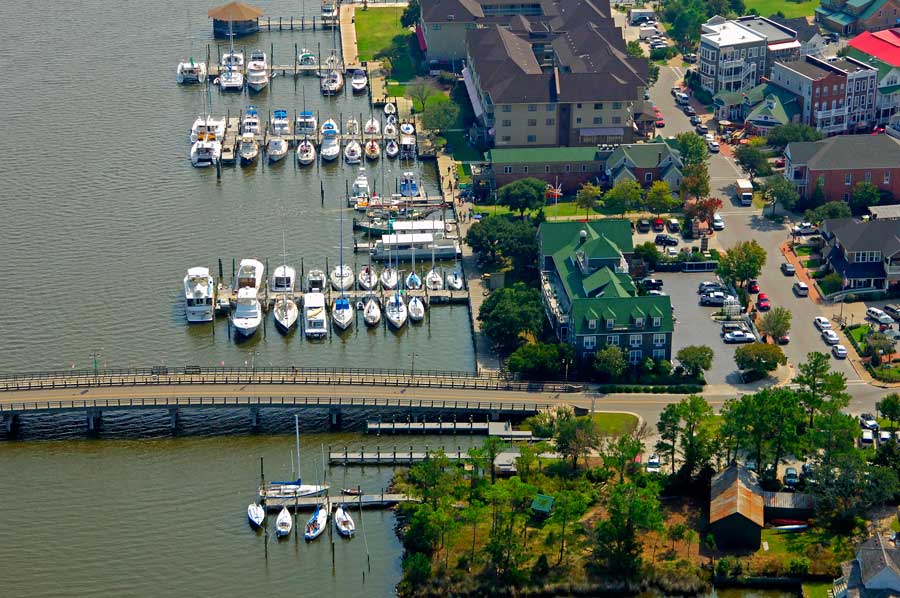 It's always good to see what's going on just beyond your door. See our Daytime Events page and Nightlife page for Edenton's local happenings.